Spacious and comforable are the two main adjectives that describe this house. The windows open up to an enchanted view of nature.
Available at level
21
Territory
2x2
Buildings allowed to build
10
Construction Time
6 h
Electricity
70
Yields experience for construction
+13
Citizens
+130 / 6 h
Price
30,000

Time
Citizen Production Change

Level 2:

Level 3:

Level 4:

Level 5:
One required at level 5 for building Hydro Power Plant.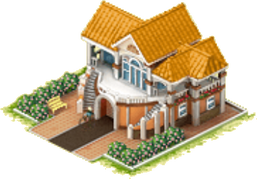 .
Ad blocker interference detected!
Wikia is a free-to-use site that makes money from advertising. We have a modified experience for viewers using ad blockers

Wikia is not accessible if you've made further modifications. Remove the custom ad blocker rule(s) and the page will load as expected.